That's right - if you missing tBG44, you missed out! There was a staggering amount of top-tier tech up for grabs in the BIG GAMER tourney at tBG44 thanks to the amazing folks over at Novatech and their industry partners (bequiet, Crucial, Corsair, ASUS and Hyper X). Each contributed a HUGE haul of prizes, allowing us to divide them up into some amazing prize bundles for the event BIG GAMER finalists.

In an epic BIG GAMER finale, the 8 finalists (highest scoring gamers from across the event long multi-discipline tournament) were put to the ultimate test in a battle royale knockout tournament of Lance A Lot! Putting all the skills they've practiced over the weekend to action in some epic knightly jousting (on rockets!), "Long balls Larry" battled his way through each round and on to ultimate victory taking home the amazing 1st place prize bundle consisting of: 
bequiet Pure Power 10
bequiet Pure Base 600 case
Crucial 275GB SSD
Crucial Ballistix 16GB DDR4 kit
Corsair Void RGB headset
Corsair K70 RGB keyboard
Corsair MM800 Polaris RGB mouse.
An amazing bundle worth over £600, plus, of course, the prize that has no monetary valve but carries the hopes of every gamer - that they might one day come to lift it - the BIG GAMER Golden Joystick!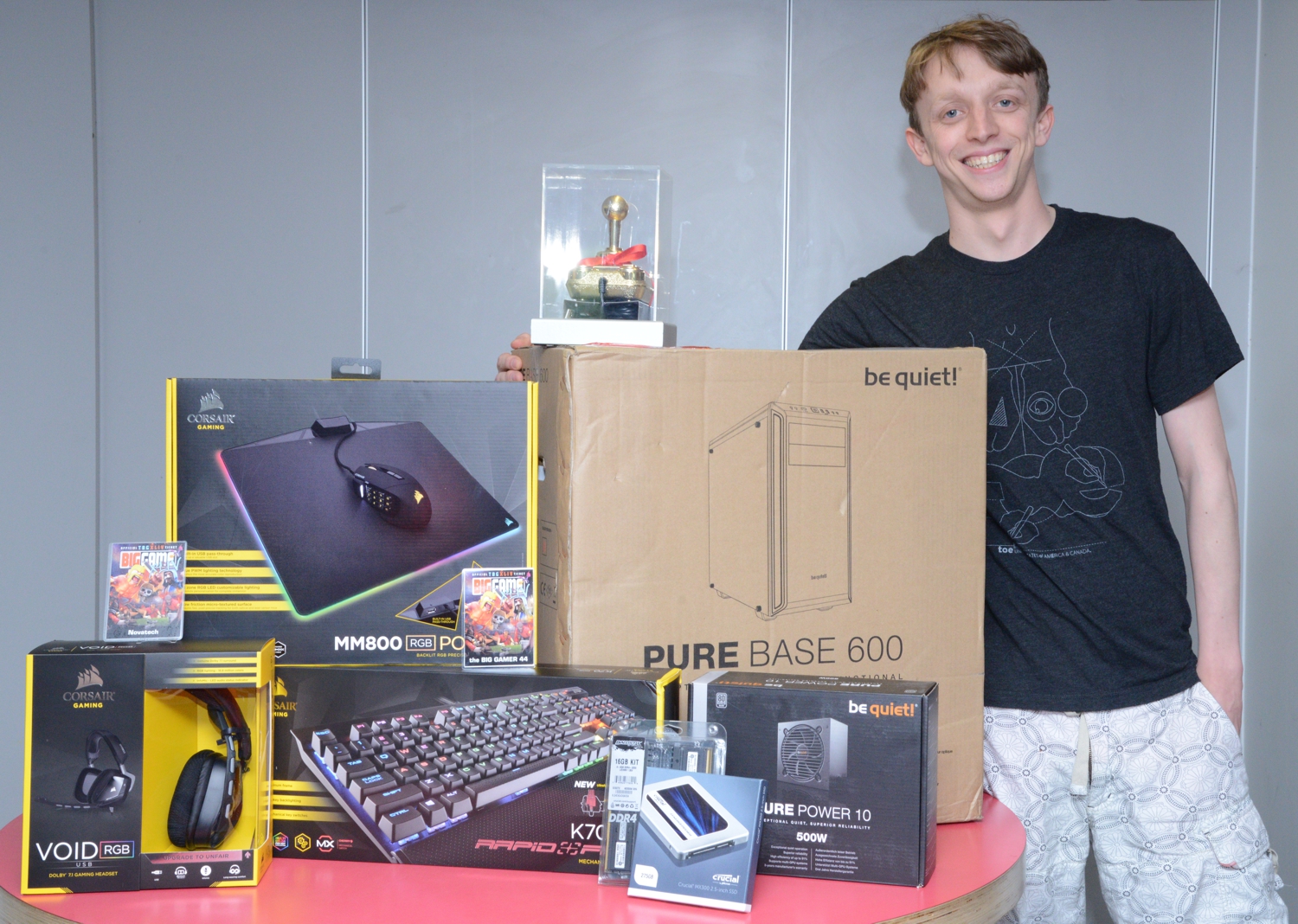 "Dokn", not to be outdone (though slightly), finishing second! Claimed an equally impressive haul of prizes including:  
bequiet Pure Power 10
bequiet Pure Base 600 Case
ASUS Cerberus Gaming Keyboard
ASUS ROG Gladius 2 Gaming Mouse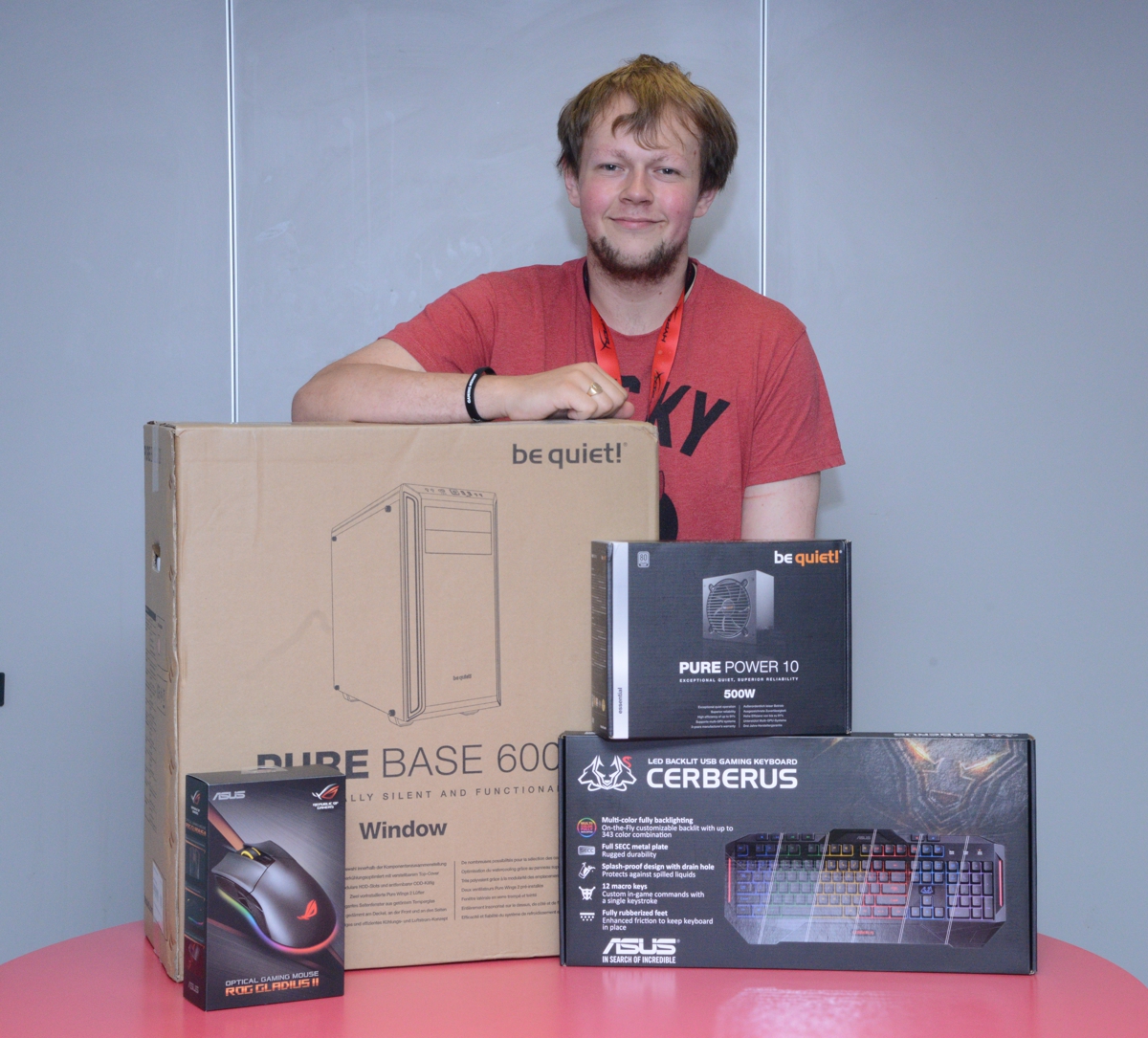 Many congratulations from everyone at the BIG GAME. We look forward to seeing you at tBG45!