Local amenities:the BIG GAME is located in the bustling village (more like a mini town really!) of Hedge End, located just off the M27 J7. Hedge End is rammed full of all the shops you'll ever need. With a large supermarket (Budgens) less than a 5 minute walk away as well as a Subway restaurant (inside Budgens) and Gregg's bakery not to mention a host of takeaway restaurants including a Dominos Pizza, Chinese, Indian and award winning Fish and Chips take aways plus much more (there is even a camping shop if you forget your sleeping bag!). Just down the road a little further (5 minutes by car) is Hedge End Retail park which hosts Sainsbury's and M&S, PC World and Halfords as well as even more fast food offering including: Burger King, McDonald's, KFC and Pizza Hut.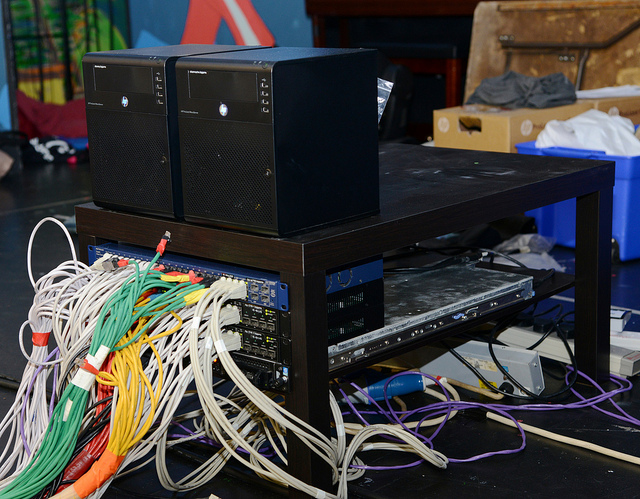 Intranet: the BIG GAME Intranet is our own custom built portal allowing gamers to see what's happening where, when and who is playing what at the event! It'll show you what tournaments are coming up and what time they kick off, get live BIG GAMER tournament points tally as well as giving you the facility to post up messages on the shoutbox, if for example you're looking for additional team members or looking for a game to play! You can access this via the link off the website during the event or via the address on the back of the ticket.
Internet: The connection at the BIG GAME is a 100Mb (synchronous) leased line - we also utilise caching techniques to speed up delivery of some Internet content. You shouldn't notice any strange effects from the Internet connection at the event but if you do find a member of the crew. 
To connect plug in, set your NIC to auto negotiation, enable DHCP and disable Internet Connection Sharing.