We're sure you'll join us in congratulating all the winners from tBG46. Massive thanks too to our amazing sponsors Novatech Ltd and their fantastic partner's CORSAIR, Phanteks, RIOTORO, ASUS Republic of Gamers, Cooler Master, GIGABYTE, Be quiet!, Crucial Memory, Nitro Concepts, HyperX and iiyama for supplying such a huge haul of prizes.

Massive Congratulations to 'Ross' who claimed the top spot at tBG46 after an awesome weekend of gaming, culminating in an epic finale showdown! Taking home an unbelievable bundle of kit from Novatech including Nitro Concepts S300 Gaming Chair, iiyama G-MASTER Black Hawk Monitor, Be quiet! Dark Base Pro Case and Be quiet! 550w Straight Power PSU, GIGABYTE Aorus Motherboard, 32GB of Crucial Memory Ballistix RAM, Crucial MX 500GB SSD and an ASUS Republic of Gamers Sheath Gaming Surface. Plus of course, the prize that has no equal, the BIG GAMER Golden Joystick!!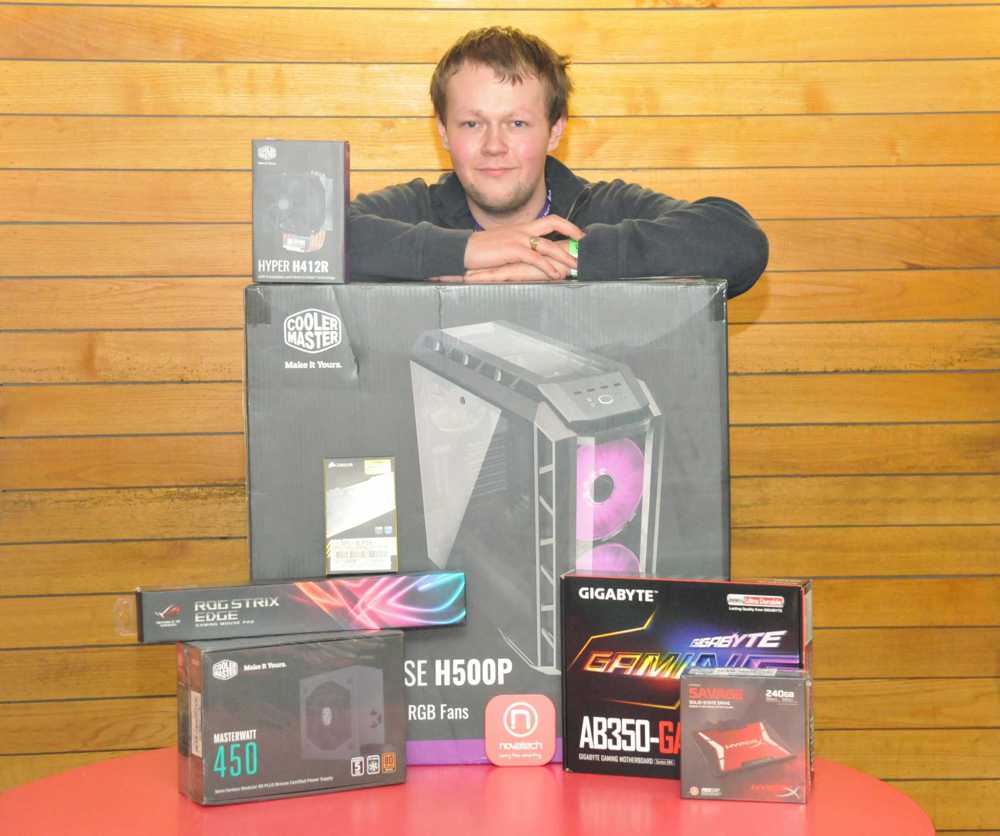 'DoKn' who claiming 2nd place in the BIG GAMER finale - taking home a huge haul of top tech thanks to the awesome folks at Novatech including Cooler Master MasterCase H500P, Cooler Master MasterWatt 450 PSU, Cooler Master Hyper H412R CPU Cooler, Gigabyte AB350-GAMING Motherboard, Corsair Vengeance 16GB (2x8) LPX DDR4 RAM and Asus Republic of Gaming Strix Edge Mouse Mat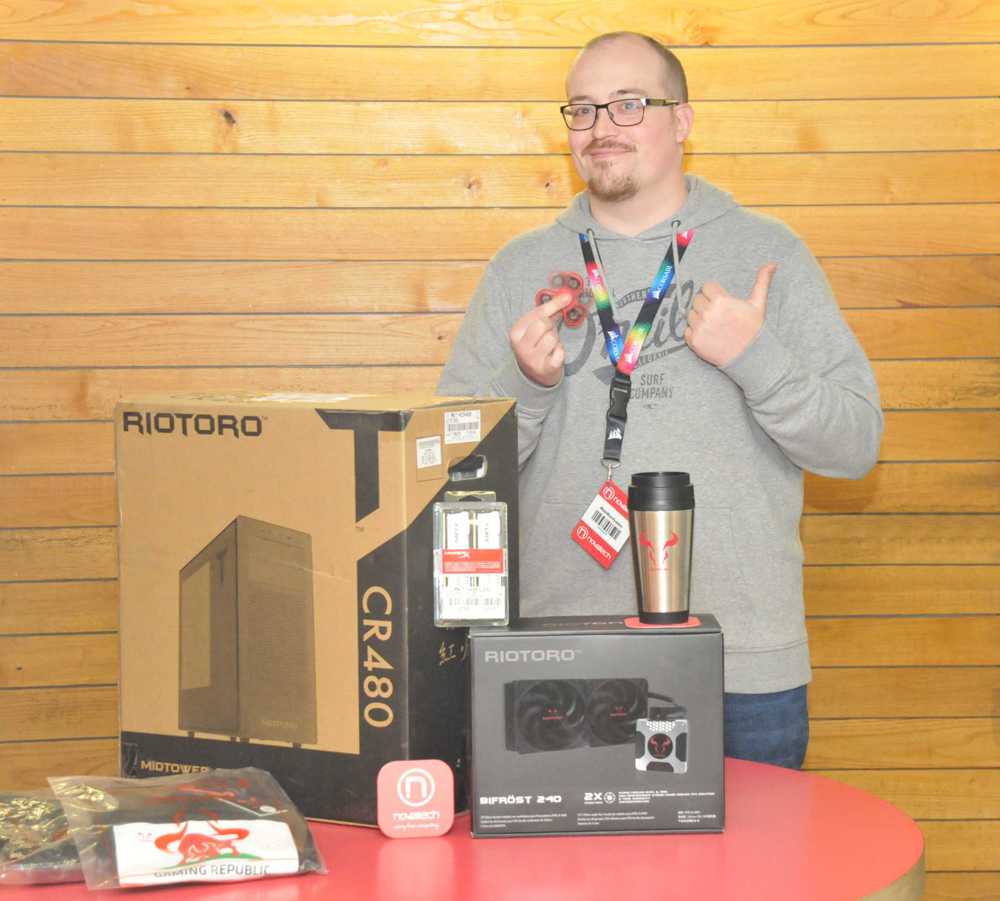 'RichKonfusion' claimed 3rd place in the BIG GAMER finale after his epic route to the finale, saw him have to come through an additional elimination round! Taking home an awesome bundle including RIOTORO CR480 Case and Riotoro BiFrost 240 Cooler and 16GB of HyperX Fury RAM. Well played sir!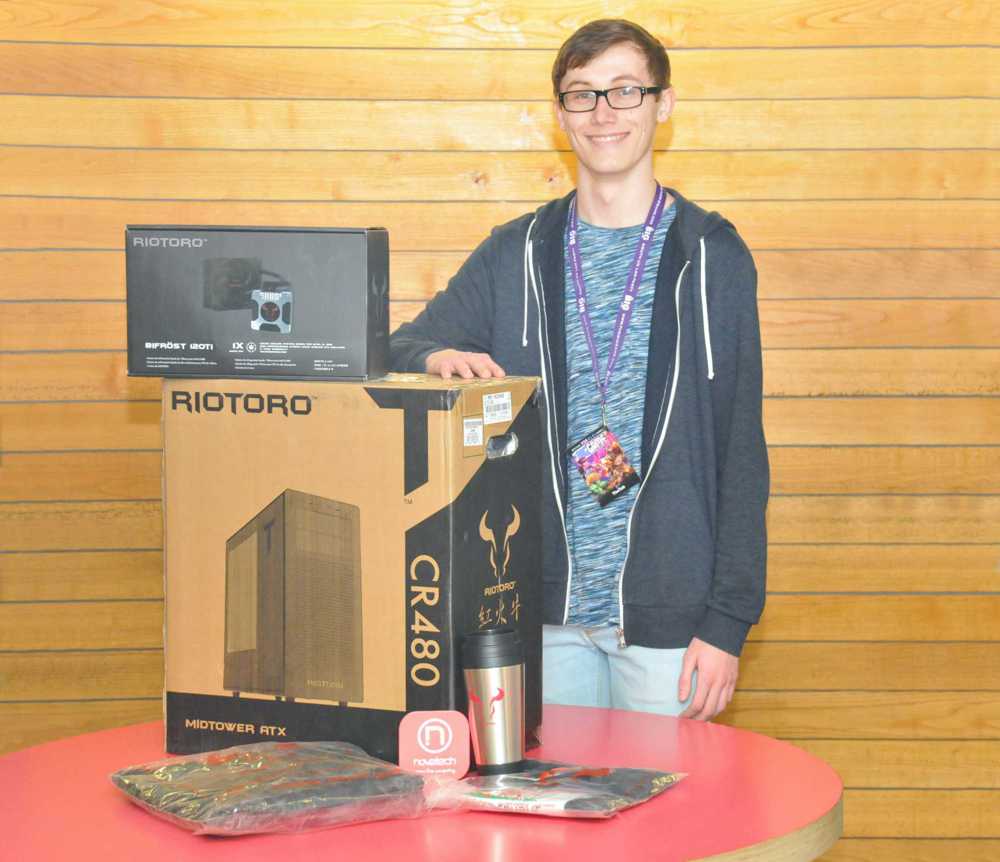 'TheTob' claimed 4th spot in the BIG GAMER finale bagging himself the awesome RIOTORO Bifrost 120TI Cooler and Riotoro CR480 Case. Great job! #rocketleagueskillsoffthechart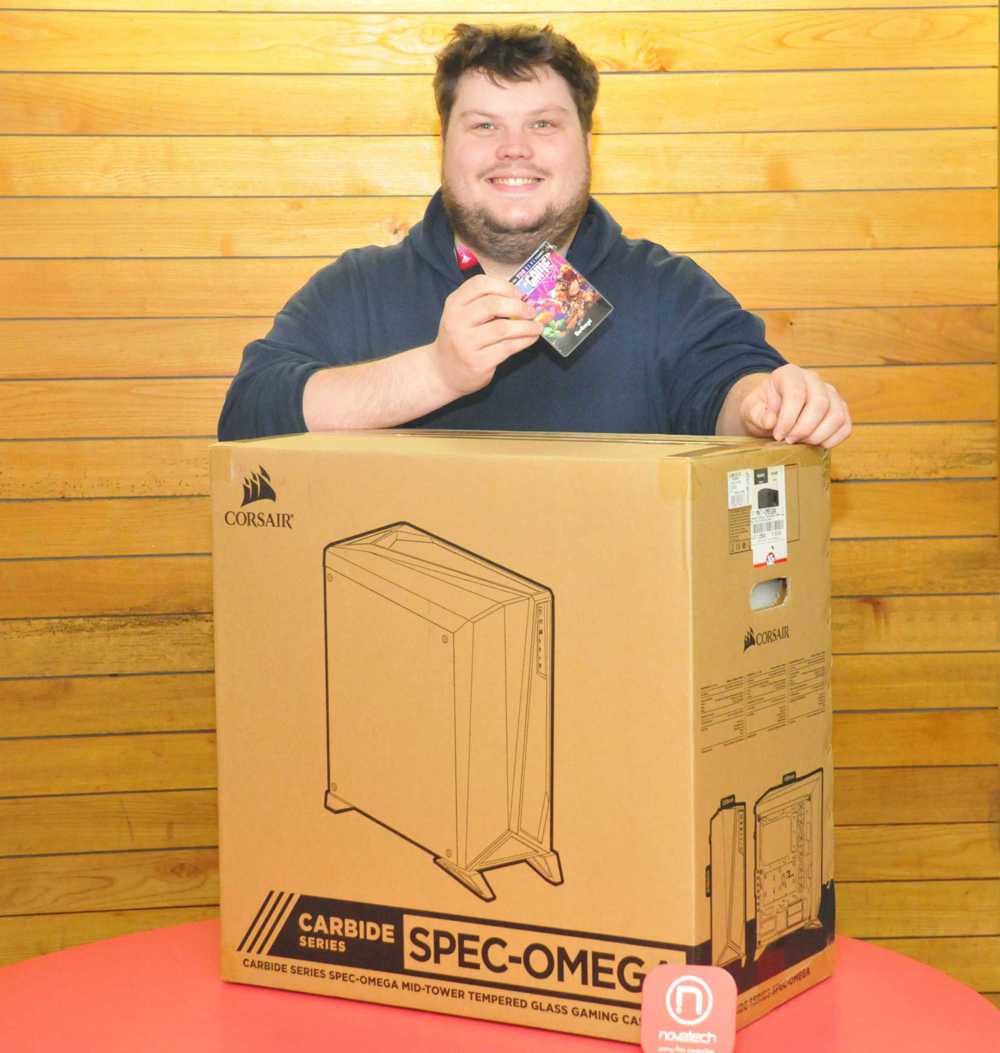 'Scampi' won the BIG GAME 46 raffle bagging an awesome CORSAIR Gaming Carbide Omega case! Congrats, we look forward to seeing it built up and back in action at tBG47!

'Single', tBG finale finalist won an awesome new case from the folks at Phanteks as well as also tooking home an ASUS Republic of Gamers ROG Gladius II RGB mouse for battling his way into the BIG GAMER Finale over the weekend.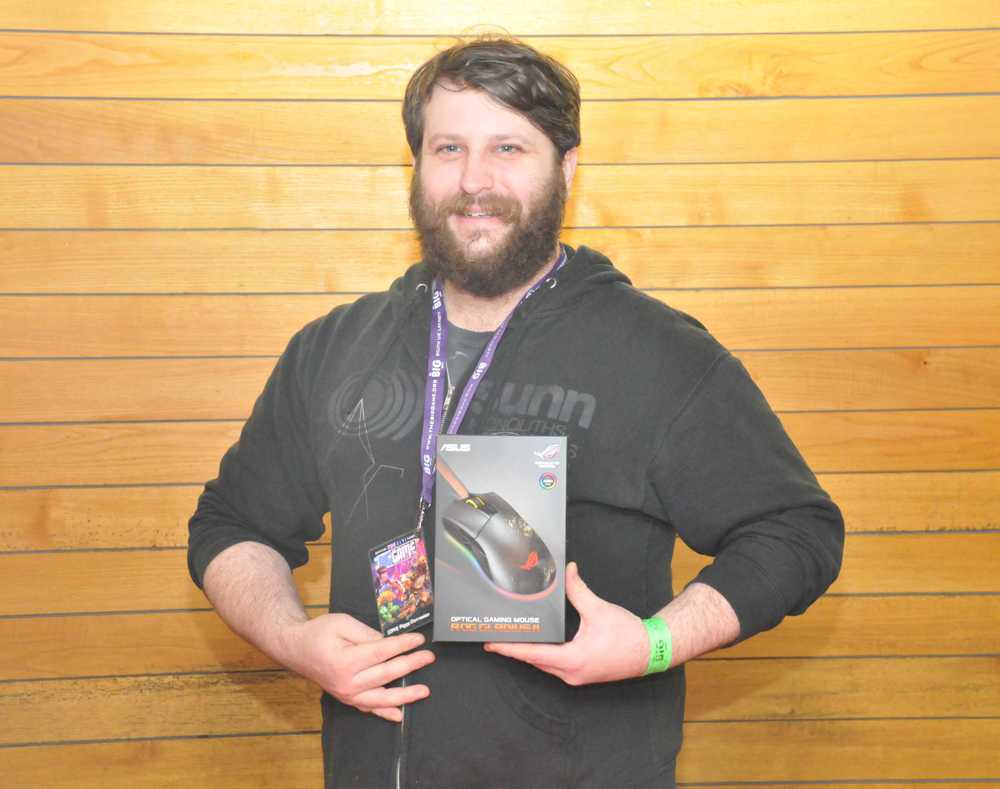 'Piggy Corrosion' from Zero Ping Heroes took home an ASUS Republic of Gamers ROG Gladius II RGB mouse for battling his way into the BIG GAMER Finale over the weekend.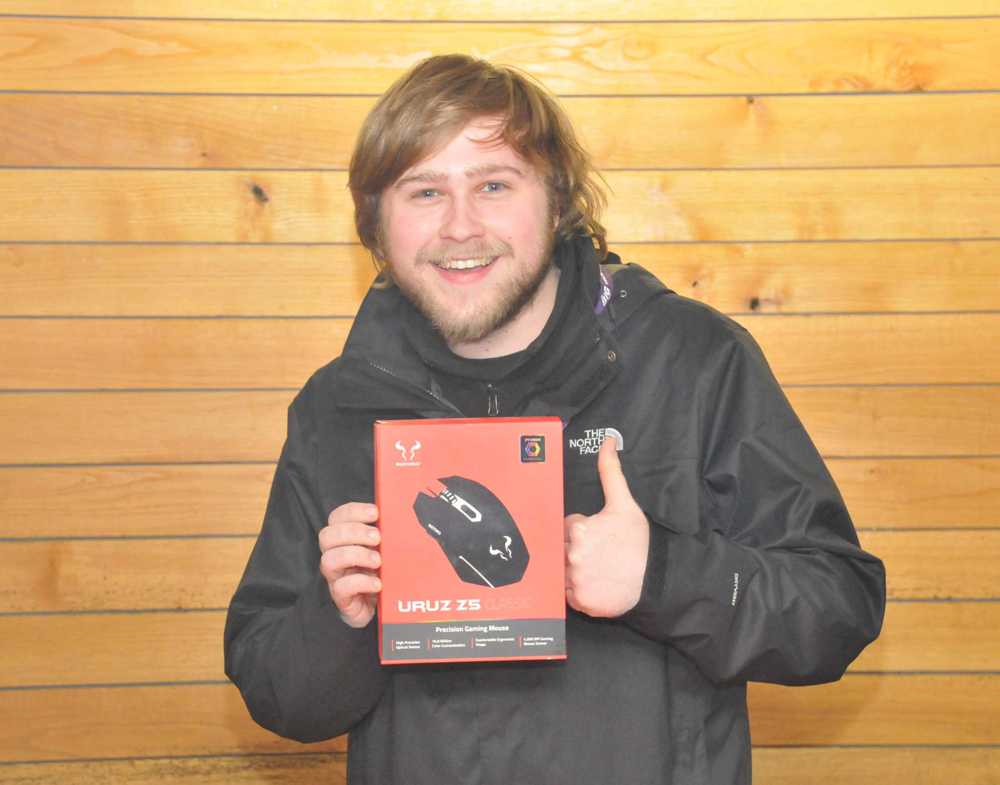 'Mooning Chicken' battled his way into the BIG GAMER final showdown with impressive results across the weekend taking some an awesome RIOTORO URUZ Z5 Gaming mouse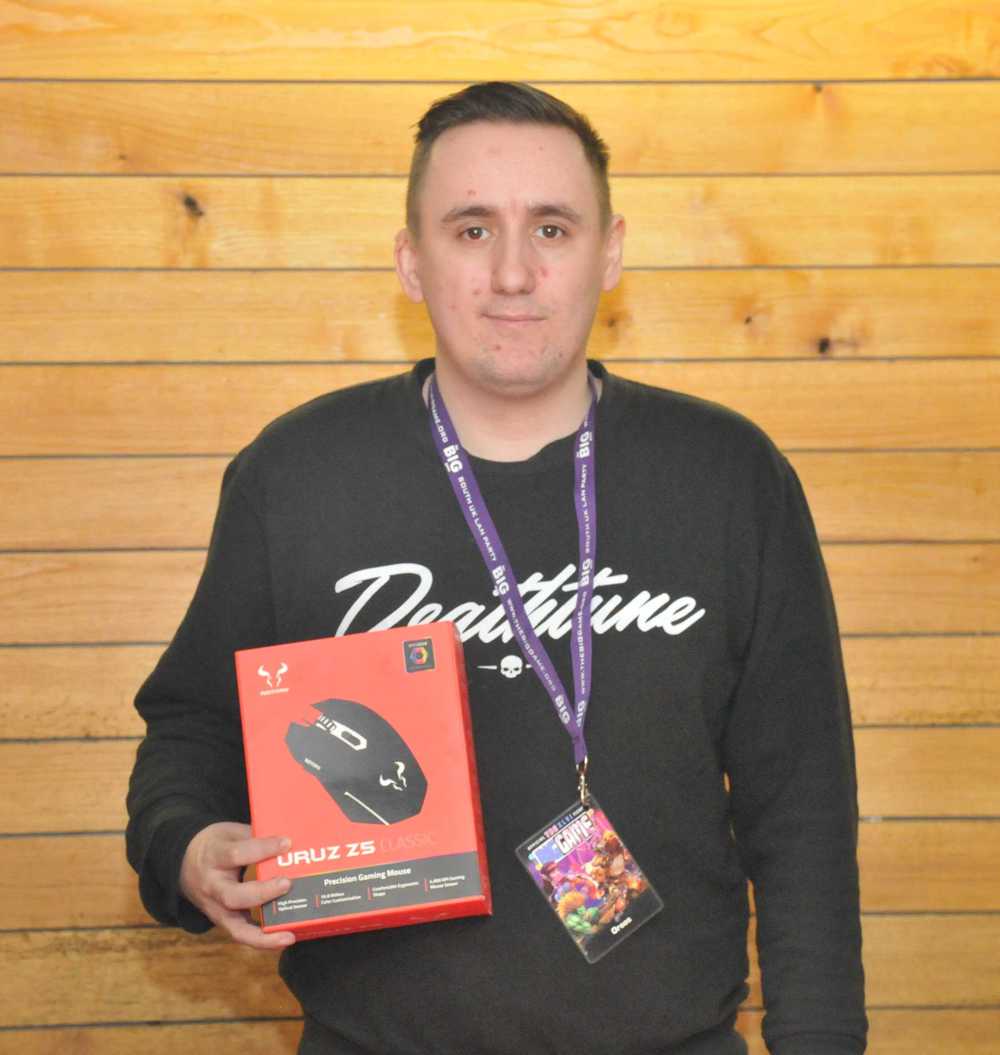 'Oreos', who proved himself in almost every gaming discipline across the entire event takes home a RIOTORO Uruz Z5 Gaming Mouse for making it all the way into the BIG GAMER finale showdown
Many thanks once again to our fantastic sponsors Novatech and their partners without whom we wouldn't have such amazing prizes up for grabs!