Many congratulations to Jimborawr who claimed his first BIG GAMER title at the tBG42 weekender.

Jimborawr battled it way into the BIG GAMER finale (BaraBariBall (Sports Friends)) and ultimately onto victory, thanks in part to his and his teams effects over the weekend in a range of gaming disciplines, making sure he made the cut in the final top 8 gamers at the event to qualify for the ultimate showdown in the BIG GAMER Tournament Finale, beating all who stood against him in some epic finale games of BaraBariBall. Claiming not ONLY the BIG GAMER Golden Joystick (which entitles him to FREE entry to the next event to defend his title), but also the HUGE prize bundle consisting of: ViewSonic XG2401 24" gaming monitor, Gigabyte B700H power supply, Gigabyte Z170 gaming motherboard, Phanteks Eclipse P400 series case, Intel Core i7 6700k, Crucial MX300 525GB SSD, Crucial 16GB Ballistix DDR4 , Asus ROG mousemat, Asus ROG mug, Gigabyte charging cable, Armadillo case for iPad and a copy of GOW4. Its was amongst the LARGEST prize bundles EVER won at tBG and kindly  provided by the awesome folks at Novatech and Viewsonic.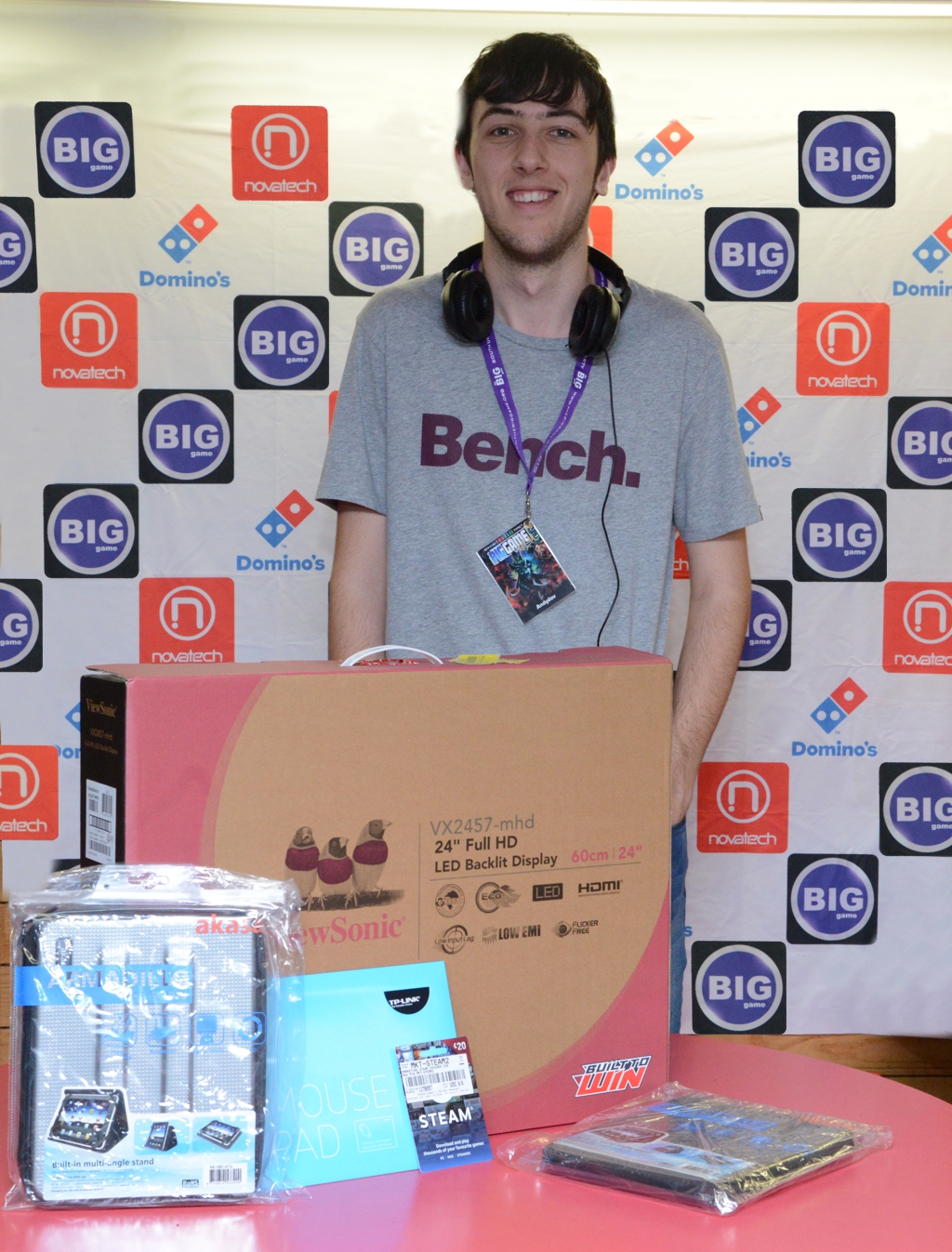 Congratulations also go out to our 2nd and 3rd place finishers: 'Fishlips' (2nd) who claimed the awesome Nitro Concepts C80 Pure carbon class Gaming Chair, Armadillo case for iPad, Gigabyte charging cable, Asus ROG mug and a copy of Gear of Ware4 and 'Ylar' (3rd), who bagged the Viewsonic VX24570-mhd 24" monitor, Armadillo case for iPad, TP link mouse mat, GOW voucher.
Well done to all those gamers that won their respective tournaments and every gamers that took part in the weekends events, as putty_thing remarked "...the real winner here is sport!".
We look forward to seeing you all at tBG43 - details available soon