We are very happy to officially announce tBG38, kicking off on the 20th-22nd Feb 2015 at the ancestral home of the BIG GAME - Wildern School, Hedge End, Southampton!
Thanks to our sponsors Novatech and Tesoro, we've amassed an awesome bundle of the best gaming tech available, which is all up for grabs as part of our BIG GAMER tournament!
tBG XXXVIII has the capacity for up to 96 gamers and will feature organised BIG GAMEs of popular titles, including Battlefield 3/4, Counterstrike Global Offensive, Tribes Ascend, Trackmania and Team Fortress 2 to name afew, plus of course games of Payday 2, KSP, Left for Dead 2 and anything else you can think of! the BIG GAME will feature as its focal point our BIG GAMER tournament to win the much acclaimed Golden Joystick, the title of "BIG GAMER 38" and our prizes. We also have the Saturday night gaming pub quiz, the BIG pizza run and all the other gaming you can handle over 3 days and 2 nights.
Tickets are £30 per person or if you are booking for your clan take advantage of our clan discount scheme (saving you 20%) when you use the discount code "Multipass" (applicable for bookings of 5 or more).
Thanks to tBG38 sponsors Novatech and Tesoro, the BIG GAMER (first place in the BIG GAMER finale) will win an awesome bundle of the best tech on the market including: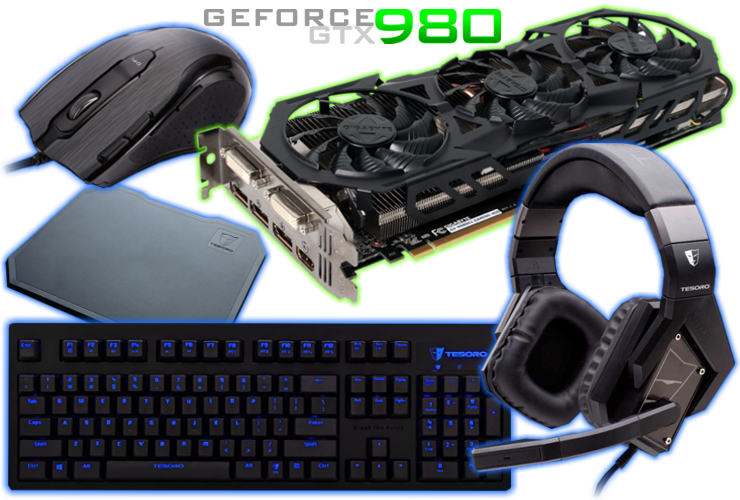 GIGABYTE GeForce GTX 980 G1,
Tesoro Excalibur keyboard,
Tesoro 7.1 Kuven headset,
Tesoro Gaming Mouse
and Tesoro Gaming Surface.

Plus with further prizes (Tesoro Gaming Mice and Tesoro Gaming Surfaces) for the BIG GAMER finale semi finalists, there are even more chances of winning big at tBG38!